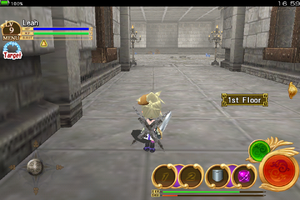 Info
More monster roars! When we heard them, the temperature suddenly fell.
It's like the land of doom. Like the gate of the frozen abyss finally opened...
The magic here is stronger. If you aren't over level 25, you may be turned to ice.
Brave adventurer, please take care...
Notable NPCs
None.
Monsters
Level Range: 27+
Beast Type
Dragon Item Drops
Floors
1st Floor: Rabid's Banquet
Connected Areas
Dragon's Gate